OOP'S Concept Inheritance
Can access the property of one class into another class.
To achieve Inheritance In Java extends keyword is use in java
Can Access only non-private properties of parent class into child class.
There are total 5 types of inheritance in OOPs and from this only 3 are directly allowed in java.
In Java one class can extend only one class at a time. (Once class can extends maximum one class)
Constructors are not a part of inheritance (Constructor never inherits)
Multiple and Hybrid inheritance is not supported in java directly, but it can be achieved by Interface.
Multiple and Hybrid inheritance is not allowed in java due to ambiguity/confusion in accessing the same properties.
After Inheritance IS-A relation applies between Parent and child class.
Advantage of Inheritance

Code reusability, extensibility.
Inheritance is required to achieve runtime polymorphism.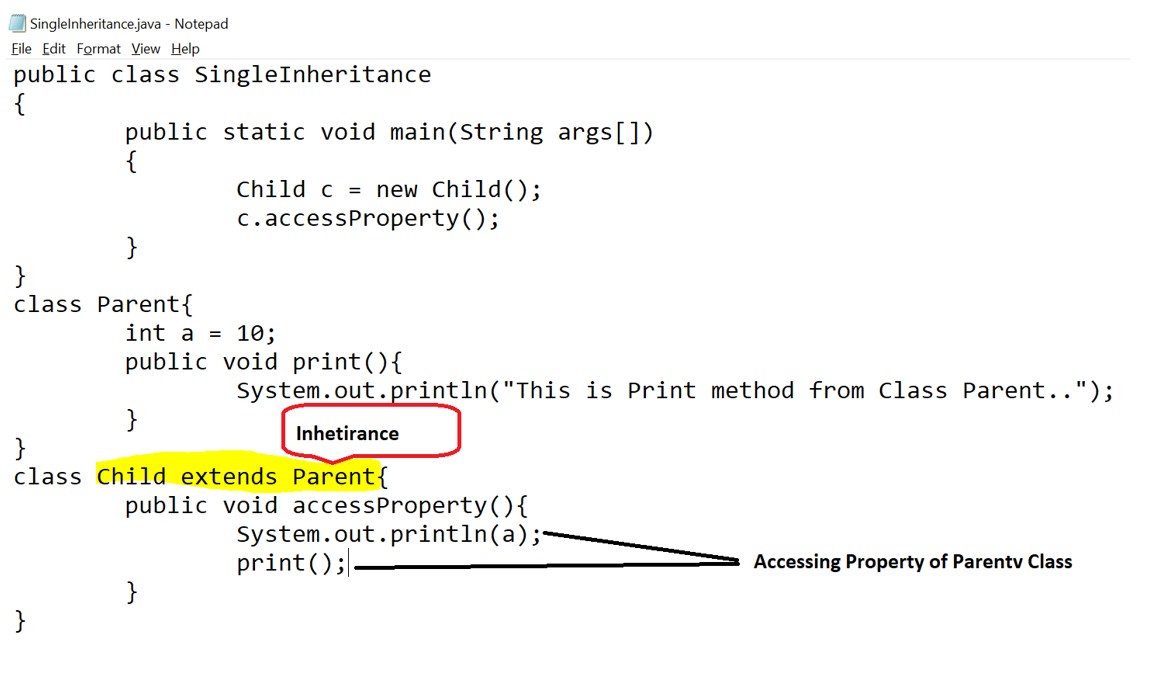 Share This Information To Your Friends and Your College Group's, To Help Them !